The task was enormous as the original site was completely lacking in structure and impossible to navigate, with a confusing lack of design, brand cohesion or visibility.  The entire thing had to be completely scrapped and made from scratch. This intensive build required the re-structuring and reorganization of the copy, projects , fund-raising and social media  presentation on the website.  Alongside Rebecca, Jill and Bertha, this redesign would make subsequent overhauls of the charity's website a much simpler task for the next designer.
*Note: This represents Caleb's Hope's branding from late 2011 to early 2013.  
The charity's founder had designed the original logo, left, and wanted to preserve its original spirit. I used my right hand to make the hand-print in paint and digitized and colourized the best result.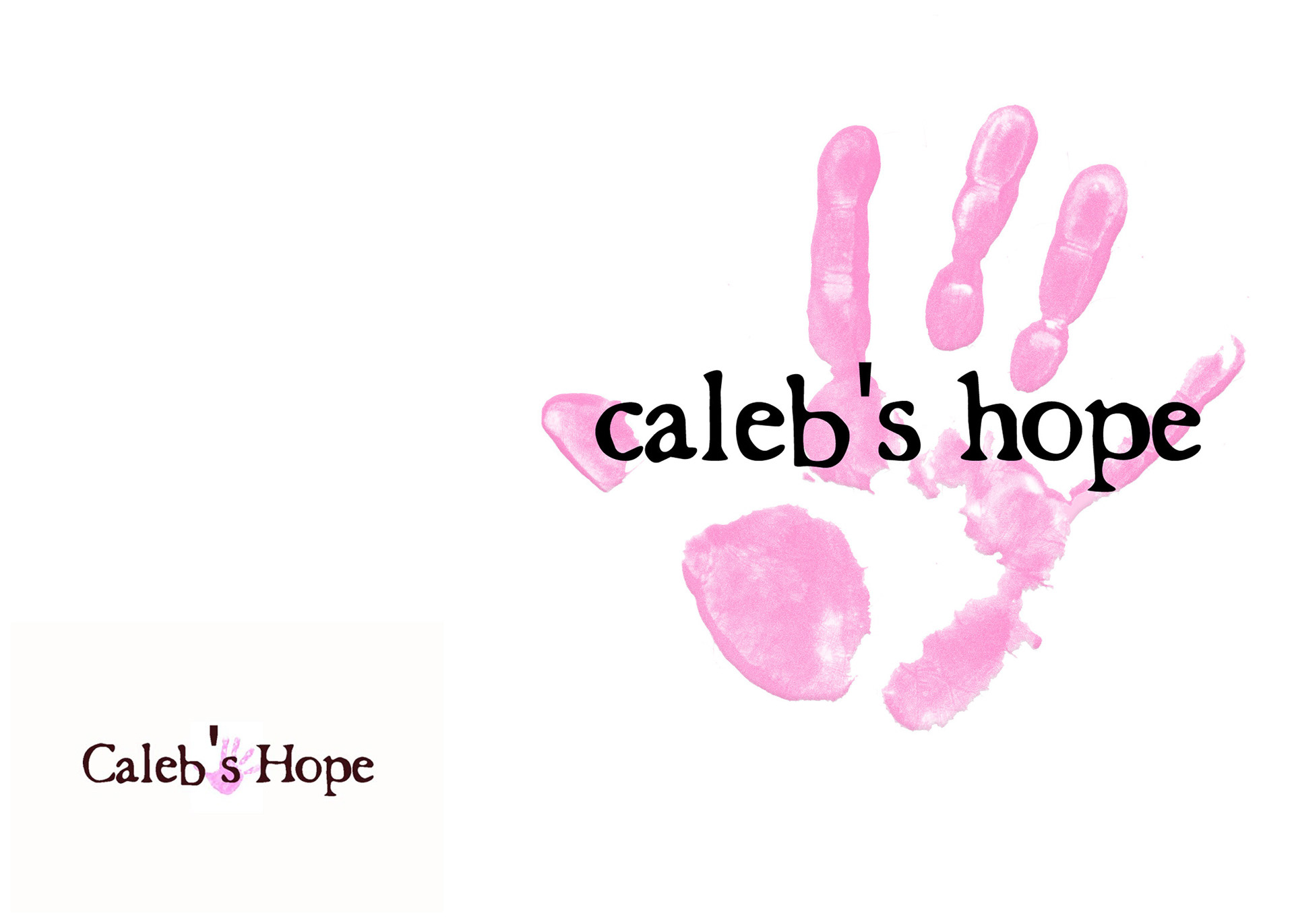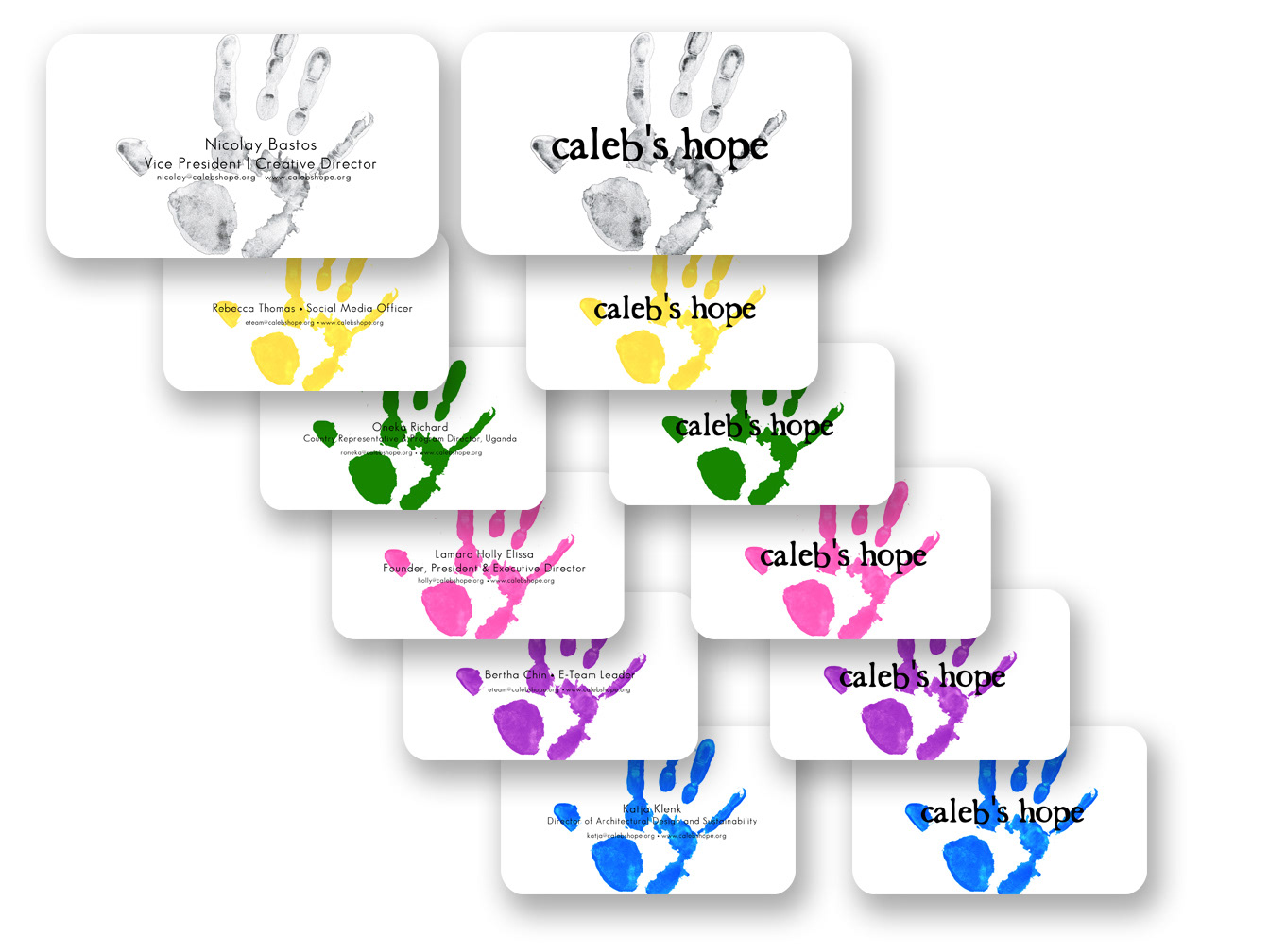 Graphics and Design for Web and Social Media Presence
During her travels to East Africa, the charity's founder had accumulated an impressive array of media, art and crafts. The hand-crafted paper beads that were a part of Project Nyara were one of my principal inspirations for the branding collateral design.  There was also, however, a stack of children's drawings of their wartime memories of Uganda. As a white South African who directly benefited from the oppression of my fellow black citizens during the apartheid regime, this content moved me greatly and I felt responsible for honouring the trauma depicted in these pieces of art. I wanted to be sure that these memories were honoured and would be the known inspiration for my concept.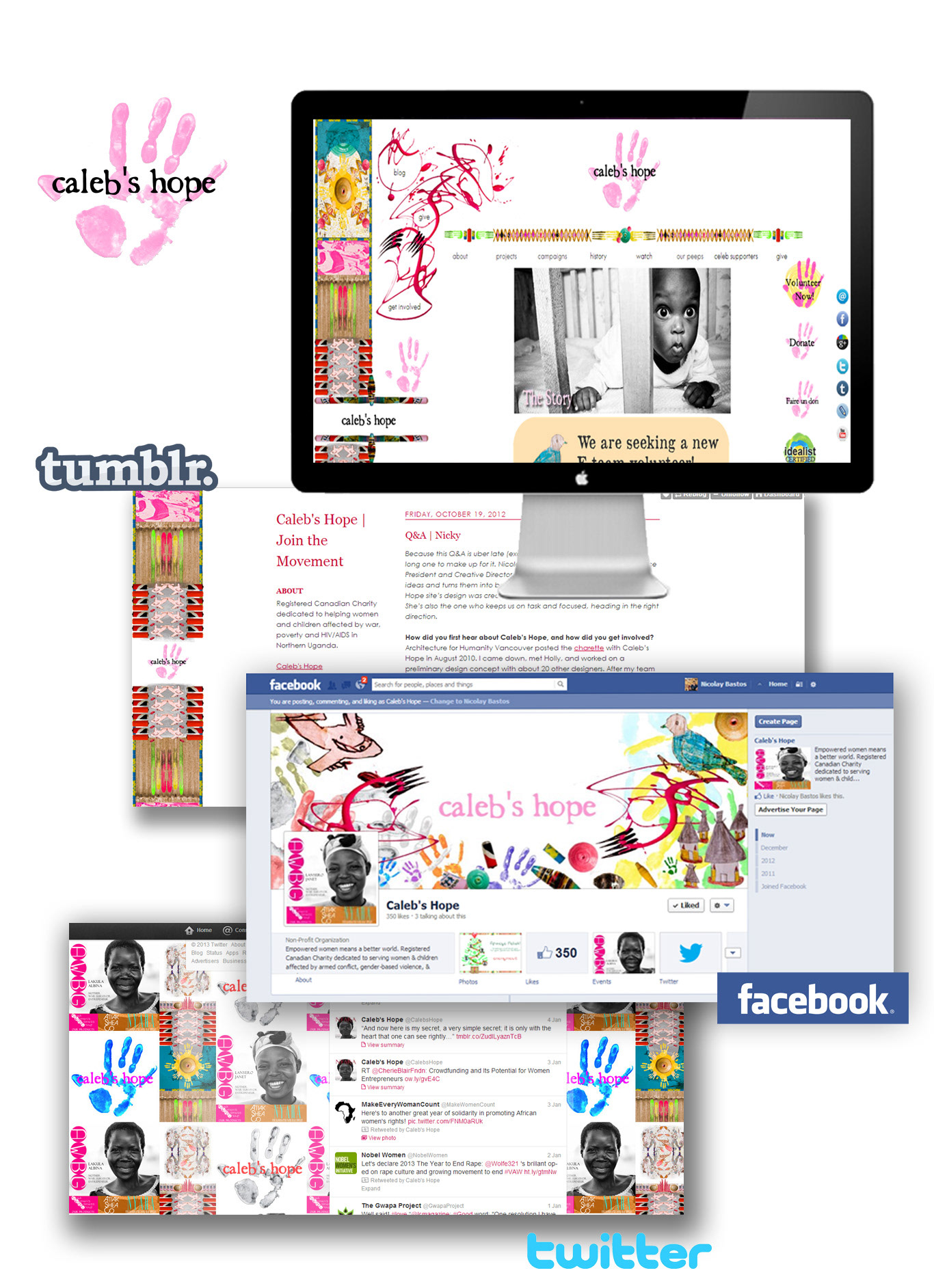 Cafe Press Store: Layout, Banner and Merchandise Design