Competition Entry: NYIGF Commemorative Tote Bag Design
New York International Gift Fair (NYIGF) Commemorative Tote Bag Design Competition hosted by Red Clay. Deadline January 23 2013. Constraints: 12" x 12" square design, design must leave room for inclusion of NYIGF's new logo (not released to designers).
NYIGF Commemorative Tote Bag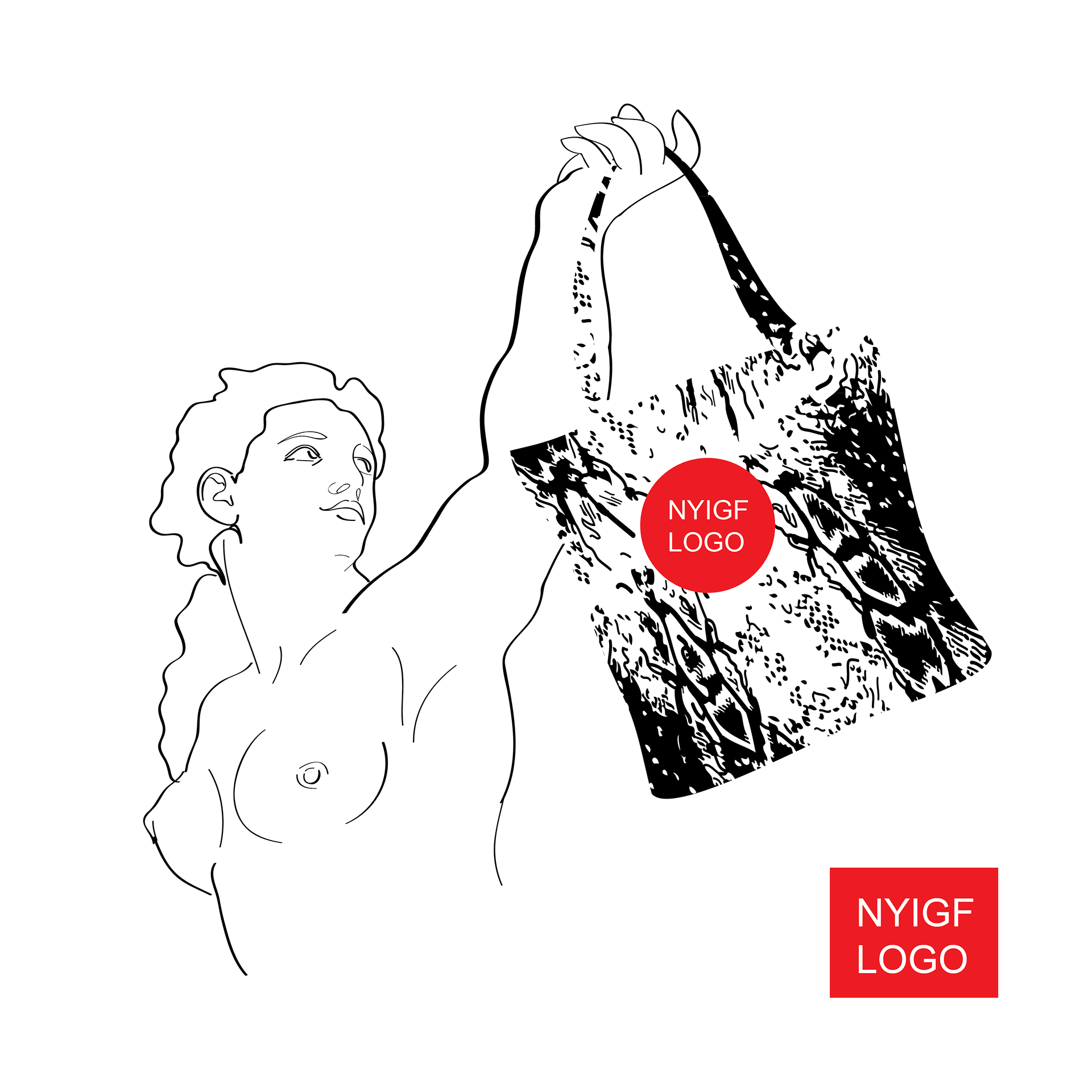 NYIGF Tote Bag Design Concept
There's a story here: The Temptation of Eve, as portrayed by Michelangelo.
Only this time she's smiling.
Discovering the ultimate gift doesn't have to be the ultimate struggle. The snake's been skinned and turned into a tote: the apple's inside, and then some.
NYIGF: New scratch, old itch.
NYIGF is already well established as the gift and home industry's leading resource for design-led merchandise. By taking a well established tale of one woman's quest for the ultimate gift (as I see it) and giving it a modern, twisted retelling, this design reflects NYIGF's rebranding, playfully.